Συλλεκτικό Lada Niva αναμένεται να πουληθεί για €80.000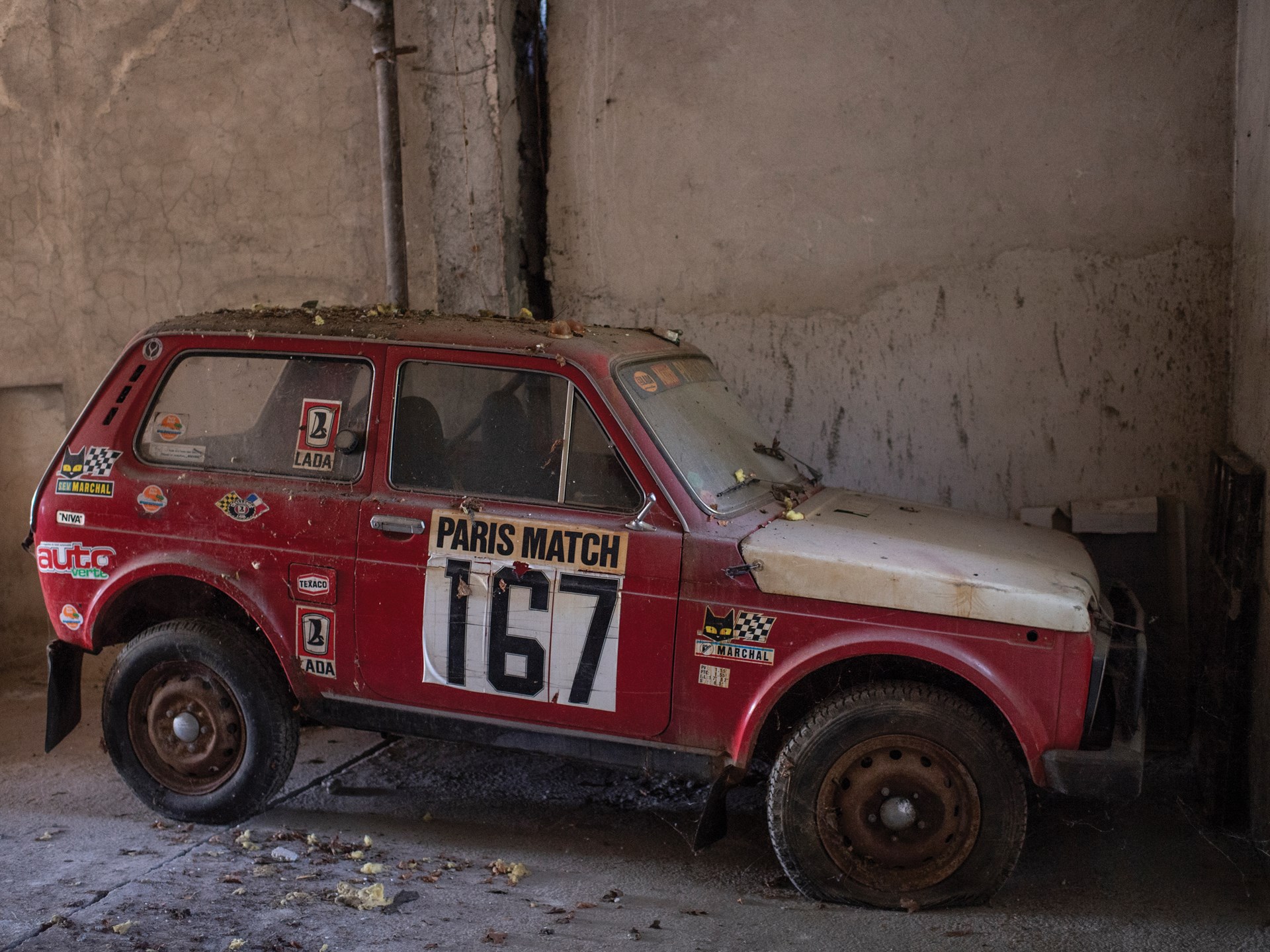 Απ' ότι φαίνεται δεν είναι όλα τα Lada Niva προσιτά από χρηματικής άποψης, καθώς το συγκεκριμένο εκτιμάται ότι θα πουληθεί στην δημοπρασία του οίκου RM Sotheby's, στις 5 Σεπτεμβρίου 2018 στο Λονδίνο, σε μια τιμή μεταξύ £50.000 και £75.000, ήτοι €55.589 με €83.383 με τη σημερινή ισοτιμία.
    Ο λόγος για την υψηλή τιμή του σίγουρα δεν είναι η κατάσταση του, ούτε ότι είχε μόλις δύο ιδιοκτήτες από την πρώτη ημέρα κατασκευής του.  Ο λόγος είναι η συμμετοχή του στον δυσκολότερο αγώνα αντοχής του κόσμου, στο Paris-Dakar του 1981.  Παρόλα αυτά, δεν κατάφερε να διακριθεί, καθώς εγκατέλειψε από τον αγώνα, αλλά ένα άλλο Lada Niva τερμάτισε στην 3η θέση.
Για όσους "σκέφτονται" να πλειοδοτήσουν, ας κοιτάξουν: ΕΔΩ
---
1979 Lada Niva 4x4 Paris-Dakar    £50,000 - £75,000
Offered without reserve
RM | Sotheby's - LONDON 2018 - The Weird & Wonderful Collection - Offered on: Wednesday, September 5, 2018
Chassis No.  2121 0039424
    Just two owners from new,  Campaigned by its first owner in the 1981 Paris-Dakar Rally
    During the Cold War, Russian-built cars held little attraction to those west of the Iron Curtain.  However, some saw potential in the cars of the Soviet Union, like the Lada Niva, manufactured with durability in mind to tackle arduous Russian roads.
    This durability must have caught the attention of Francois Jeanson and his son, who entered this little Lada in the 1981 Paris-Dakar rally, the rally's third running.  The Niva was specially prepared with a plastic bonnet, doors and boot, larger capacity fuel tank, additional protection for the front and rear bumpers, additional lights and a beefier suspension.
    Wearing #167, it was one of a dozen Nivas entered.  The race started from the Place du Tracadero in Paris.  With 170 other cars, 15 trucks and 106 motorcycles entered, this would be a race of attrition, and of those 170 cars, only 59 finished.  Unfortunately, the Jeansons' Lada was amongst those that dropped out.  However, the Ladas proved their worth in the race, with one finishing third.
    Retained by the Jeansons until 2009, the Lada was purchased from them by the consignor and remains preserved in highly original condition in his collection.  It is accompanied by paperwork chronicling its Paris-Dakar entry, as well as associated articles and photographs.
    If the Paris-Dakar rally was a Goliath of an event, this Lada was its David, facing seemingly impossible odds in one of motorsport's most gruelling events, where one of its brethren finished 3rd.  This would be a compelling addition to any collection.
Πηγές: autoblog.gr, rmsothebys.com